PRIVATE COMPANY CDL TRAINING PROGRAMS
Transportation Industry Training for Your Trucking Employees
DriveCo CDL Learning Center can design and provide specialized transportation training programs for companies seeking custom instruction. This private and personalized training can be conducted on-site or at our school. Commercial Vehicle Training Association (CVTA) certified instructors will teach material based on your company's specific needs.
DriveCo can provide Safety and Transportation Training in the following areas:
Pre-Trip/Vehicle Inspections
Industry and Fleet Training and Testing
Carrier Contract Training
Entry-Level Driver Training
Safety/Accident Awareness and Prevention Seminars
Backing and Parking
Speed and Space Management
Adverse/Winter Driving
Shifting Training
Air Brake/ABS Systems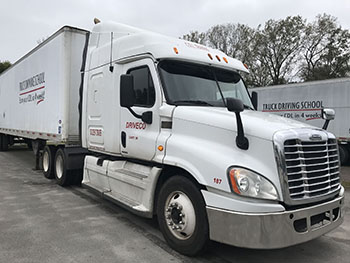 Private Company CDL Training
If you are a representative of a company interested in our supplemental training programs, please fill out the questions on the form below.